This project was so easy, I don't even think a "how to" is necessary. But here is a quick version of what we did!
First, we measured the length under the window. Then Adam used his hand saw to cut the gutter to the right length.
Next, we put on the end caps and the special gutter brackets (you can find both these things with the gutters at Home Depot or Lowes). Then using our level, we marked the 2 holes for drilling and drilled.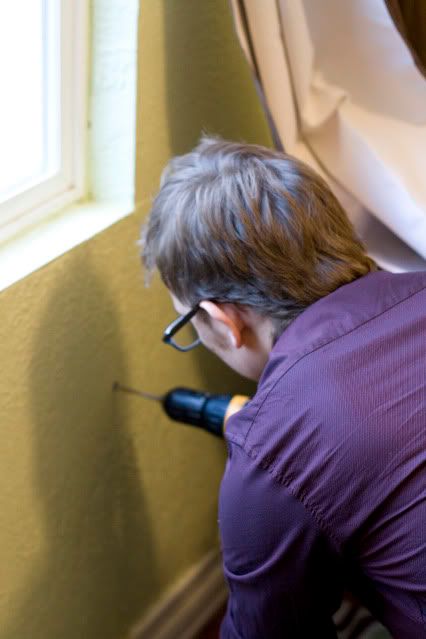 Then we just screwed on the gutter! It was seriously that easy. I think it took us about 10 minutes total, including cleaning up the gutter after it had been sitting in the basement for a year.