Now that everyone (hopefully) has received their invitations, I figured I can share them here. I dreamed these up all while rocking with Rilo in her rocking chair. I get some of my best ideas in that chair! I wanted to have a party theme that meant something to Rilo, which is hard since she is so young. But it is undeniable that she LOVES books, so I knew a library/book party was the way to go. (Sorry for the 2 different photo sessions...neither of which I ended up liking)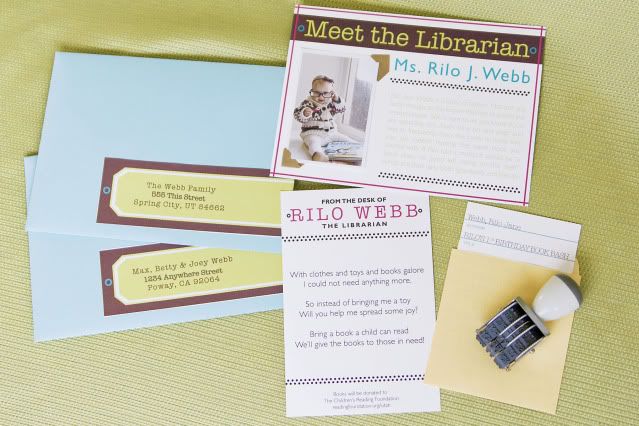 I once saw a wedding invitation with a library pocket card full of stamps from their important dates (first date, kiss, etc.) and thought it would be perfect to do something similar with her first year milestones.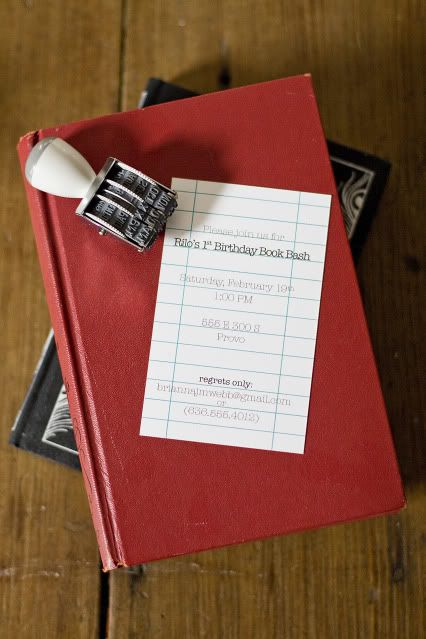 The other 2 pieces were just one's I dreamed up in the chair. I wanted to include a picture of her so I came up with the "Meet the Librarian" idea.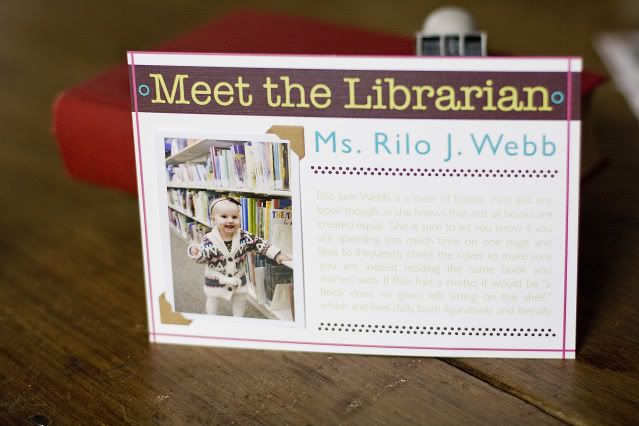 The more I thought about all the people we wanted to surround Rilo on her big day, the more I became overwhelmed with the gifts she would get. Her little room just doesn't have much more space for more toys. So to fit with the theme, I thought it would be appropriate to have people bring books to donate to children in need.




We couldn't decide on a photo, so we sent out 2 different ones. The one above by the library books and the one below with Adam's glasses.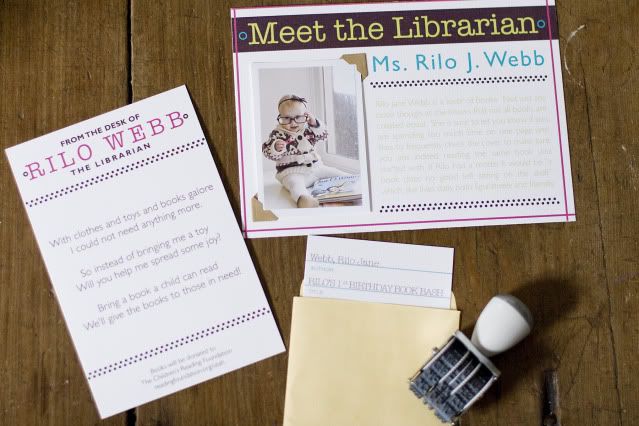 Now I'm just busy with all the little details of the party. Can't wait until Saturday!