I mentioned that I wanted to start doing a monthly free download and got some great suggestions from you guys on what to make. Several people asked for gift tags and with Easter coming this Sunday, I thought they would be perfect. Beyond your Easter baskets, these would be great for baby shower gifts or a birthday! I have a blue set as well as a pink set.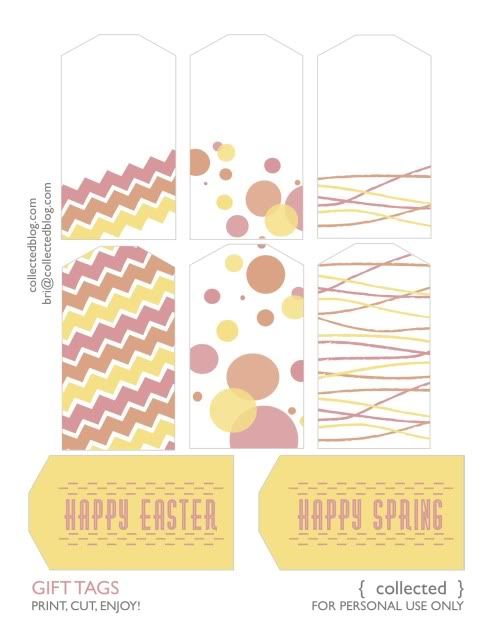 Collected Gift Tag Blue
Collected Gift Tag Yellow
Instructions: Download the files, print on cardstock, cut, punch a hole and affix to your gift!

These gift tags are for personal use only. Please contact me with any questions or inquiries at bri@collectedblog.com. Enjoy!