I'm so excited to have the series back. Today I'm featuring Stacy from Hart and Sew. When I think vintage, I think Stacy. She has adorable vintage inspired ideas and sells the best vintage kids clothes. Thanks for sharing Stacy!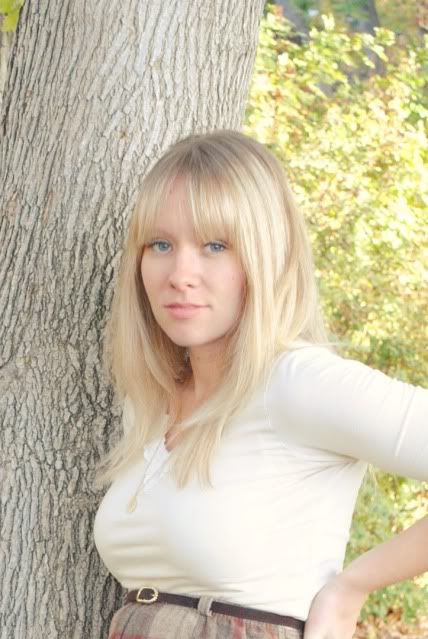 What do you collect and how long have you been collecting?
I have a bunch of mini collections of books, fabric, shoes (what girl doesn't!), cameras, and milk glass, but my collecting passion lies in vintage children's clothing - specifically vintage dresses since I have two sweet little girls. I both collect and sell children's vintage in my etsy shop, and enjoy adding a piece to my personal collection just as much as sending one off for someone else to love! I started collecting after I had my first daughter and was navigating the children's clothing world to find my 'baby dressing style.' Turns out its a mix of modern and vintage pieces.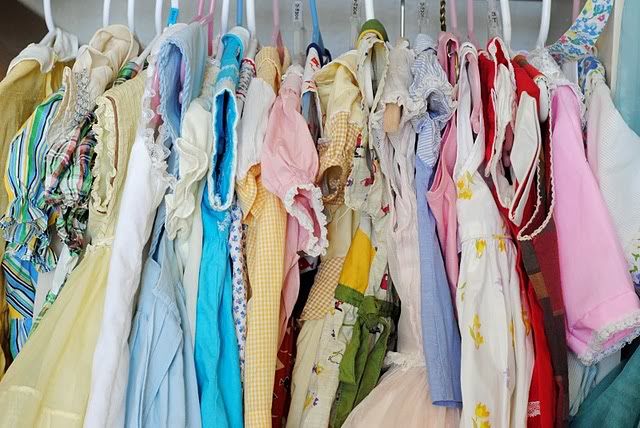 How did you get into collecting these items? What do you think draws you to them? How do they inspire you?
I am so drawn to vintage children's clothing because I love the styling, the nostalgia, the fact that its one-of-a-kind, the craftsmanship, the cute little embroidered characters...and its so much fun to search out! The thrill of the hunt is addicting and when I find an amazing piece I feel very satisfied that I saved it from a life of storage and gave it new life.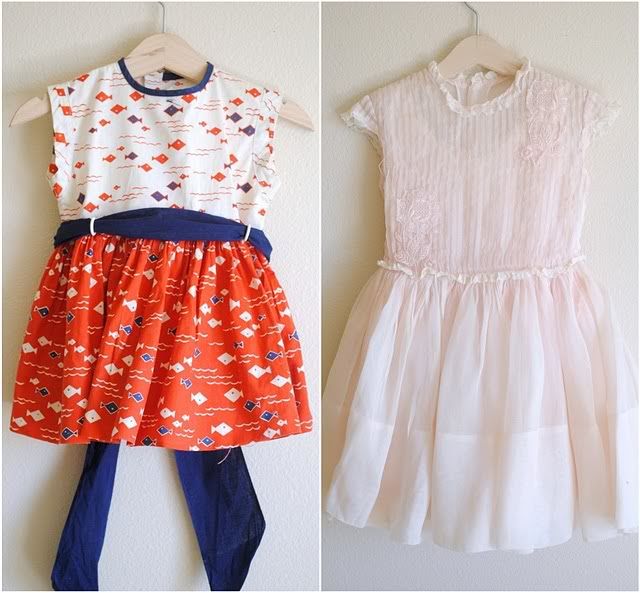 Where do you find the items for your collection?
I scour both the local area and the internet to add to my collection. Locally I hit up thrift stores and yard sales, online I'll search both etsy and ebay for gems.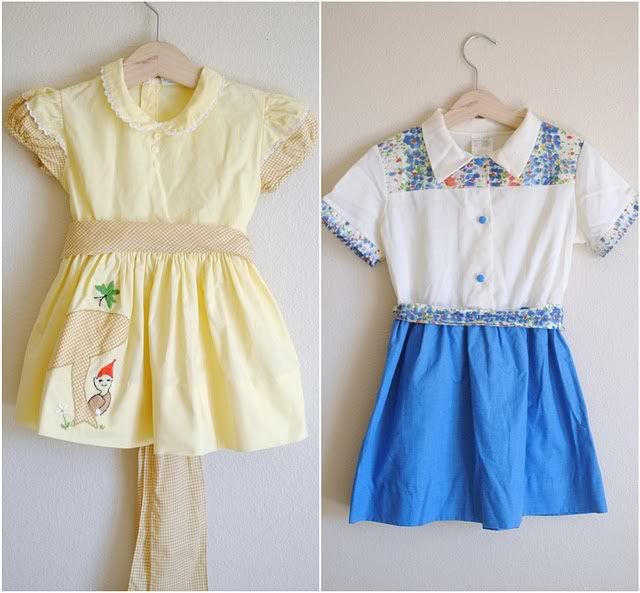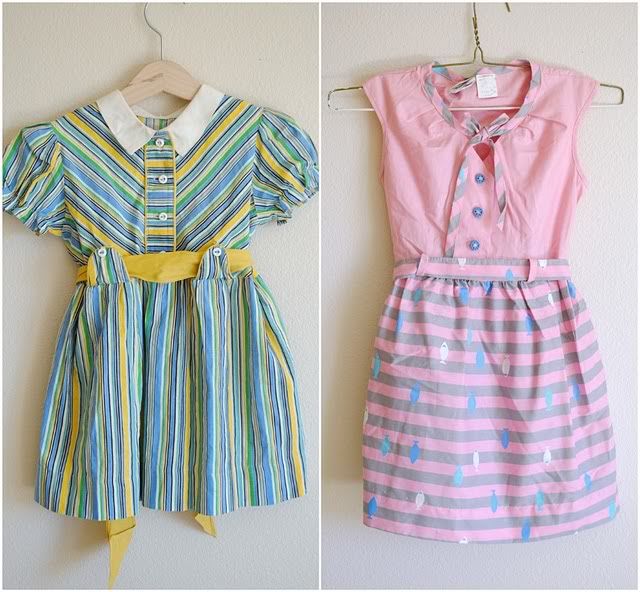 Will you ever stop collecting these items? Is a collection ever complete?
A lot of these dresses have lovely memories tied to them - I like to get a 'new' vintage dress for my daughters to wear on special occasions, so I don't think I'll stop collecting them anytime soon. I suppose my collection will be complete when I hand it over to my daughters to use on my grandchildren...although I can't imagine passing up a good find so it probably never will be!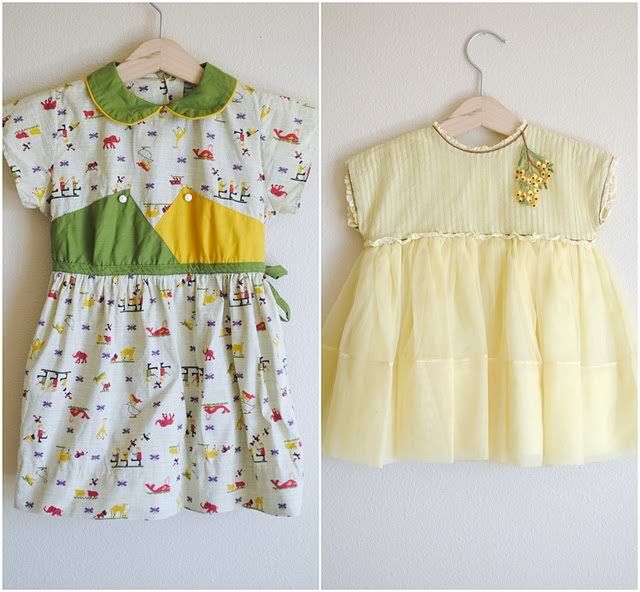 Thanks so much Stacy! I have added a couple of her vintage items to Rilo's wardrobe and I can't wait to add some more. Such great finds! Be sure to check Stacy out on her blog and at her Etsy shop.